seized and confiscated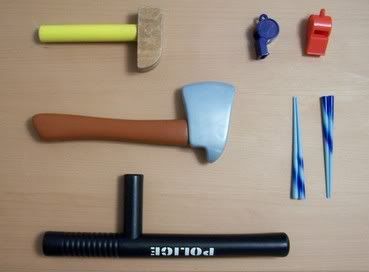 we're well into january and it's still christmas around here; the cousins were a visitin' and a bearin' gifts. the latest acquisition to the boys' toy trove? some fabulous dress up municipal service persons outfits; policeman and firefighter. i had to do a little editing of the costumes; axe, billy club and whistles were added to the toy chopsticks and wooden hammer currently in the evidence locker (conveniently located behind the couch where 'oops' things accidentally get lost).
the locker holds mostly artifacts that have accumulated there in an attempt to prevent potential criminal activities. alternative to these items in the costume kit? i suggest a straight jacket in a soothing shade for the parents, perhaps some rubber wall tiles?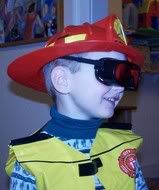 in spite of the weapons being stashed away, the boys are managing to clobber each other over possession of the fireman's belt; apparently it has more desirable sound effects than the police variety. press the button and sing the catchy tune with me:
in a fire or emergency
i am on the job
you can count on me.
the police one has sirens.
resourceful chaps that they are, one will assault the other with a 3 inch piece of string if that is all he has at his disposal.
actually the outfits are a great fit for the boys. aidan is particularly fond of dress up and will accesorize himself with a receiving blanket, pot lid and paper towel tube, for lack of - even in spite of - better accoutrements. one minute superman, the next rough rider cowboy, but always protector of his sister fair.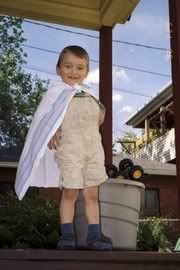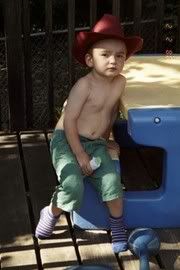 what fever resides in your cabin this season?