2005, have a good one
i've completed my first ever cable. i'm so proud and excited by such a small tidbit. no pics of the accomplishment. but i will give you this, a new year's greeting from our fun nye party.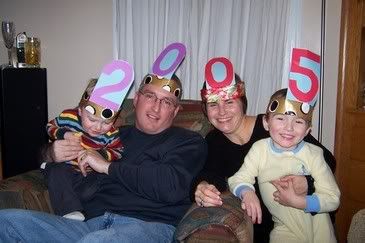 i had a choice of pictures; you could see our stylin' hats, or you could see our smilin' faces uncontorted. best in '05 to you.