short attention span theatre presents...

umm. are these the same sweater? apparently, i altered the measurements for this little number when i knit the back. but, so much time has passed since, that i forgot all about that when working on the front. the results... pieces beautifully suited to picasso's most lovely of his
cubist
period ladies.
anyway. we're still getting occasional bouts of progress on this, and it will get done some day.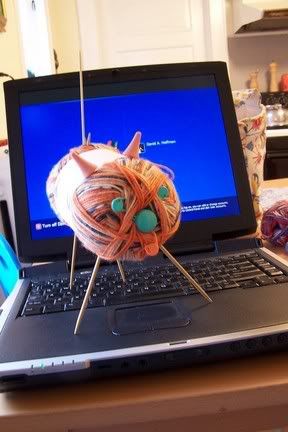 i'm finding the stockinette socks very boring. next up will be some lace treatment or texture of some sort. i have this opal to knit up; it's another jacquard. any ideas on a fun stitch that won't be obscured by the yarn color pattern?